FOR SALE
Allen 2-6-0 Steam Engine
Built around 2009 in NE Ohio and been at Mill Creek Central since 2012- Last run July 2021
Coal Fired
120 PSI working pressure
Super Scale Injector
Keim Steam Pump- brand new
Oversized ash pan installed
Godshall Pilot truck- tracks better than most Allen engines
Godshall steam cylinder drains
Free steaming
Newer grates
Tender recently rebuilt: powder coated
Tender has Tom Bee trucks with air brakes
Asking $12,500
Contact Bruce for more info: 937-654-1022
Can be seen at the Mill Creek Central Large Engine Meet August 5-8 2021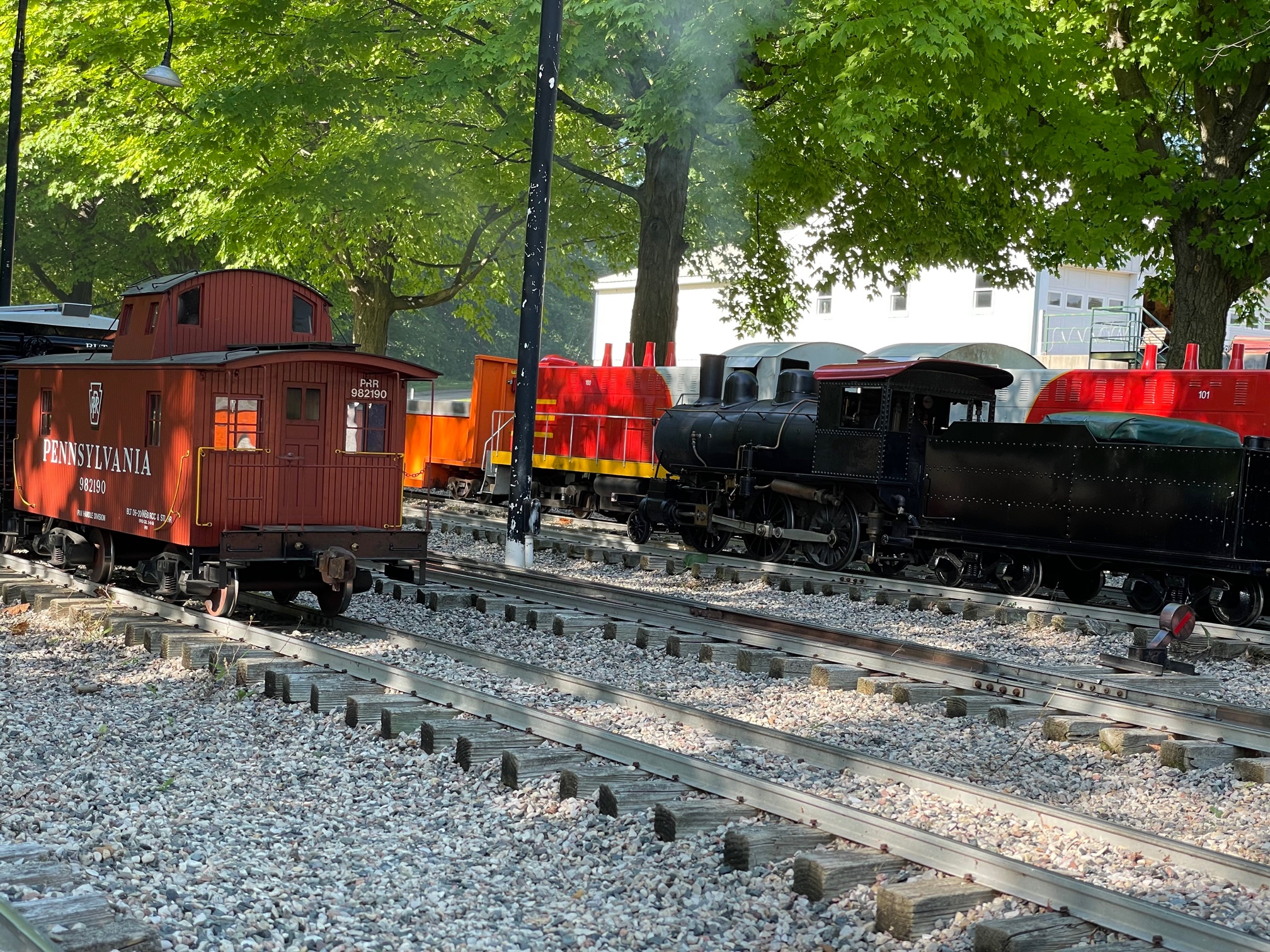 From Chuck Balmer
I have a 20 lb. propane cylinder designed for horizontal use on a fork lift truck.

I am asking $250 which is the price of just the tank. I am throwing in the mounting blocks, the hose connector and the adjustable pressure regulator.

The steel tank does not have any manufacturer listed. It does have a logo WC. Tank is full of 20 lb. propane and has never been used. It can be mounted either vertical or horizontal. It was purchased from McMaster-Carr and has a stock number 7777A17.

Capacity: 20 lbs., 4.7 gal.
Size: 12-1/2" Dia., 19-1/2" Ht.
Features: Fuel-Level Gauge, On/Off Valve with Fuel Line Coupler, Overflow Protection, Pressure-Relief Valve

If anyone is interested, they can contact me at cbalmer[at]woh.rr.com It is available for pick-up only; I will not ship it.
I have other items that I may put up for sale in the future. I encourage other members to share items that they may no longer need.