FOR SALE
Electric Locomotive with 2 riding cars, 2 engineer's cars and 2 cabooses.
One caboose is a "Toy Box" caboose. The second engineer's car is for the conductor.
Trailer custom made to haul the train.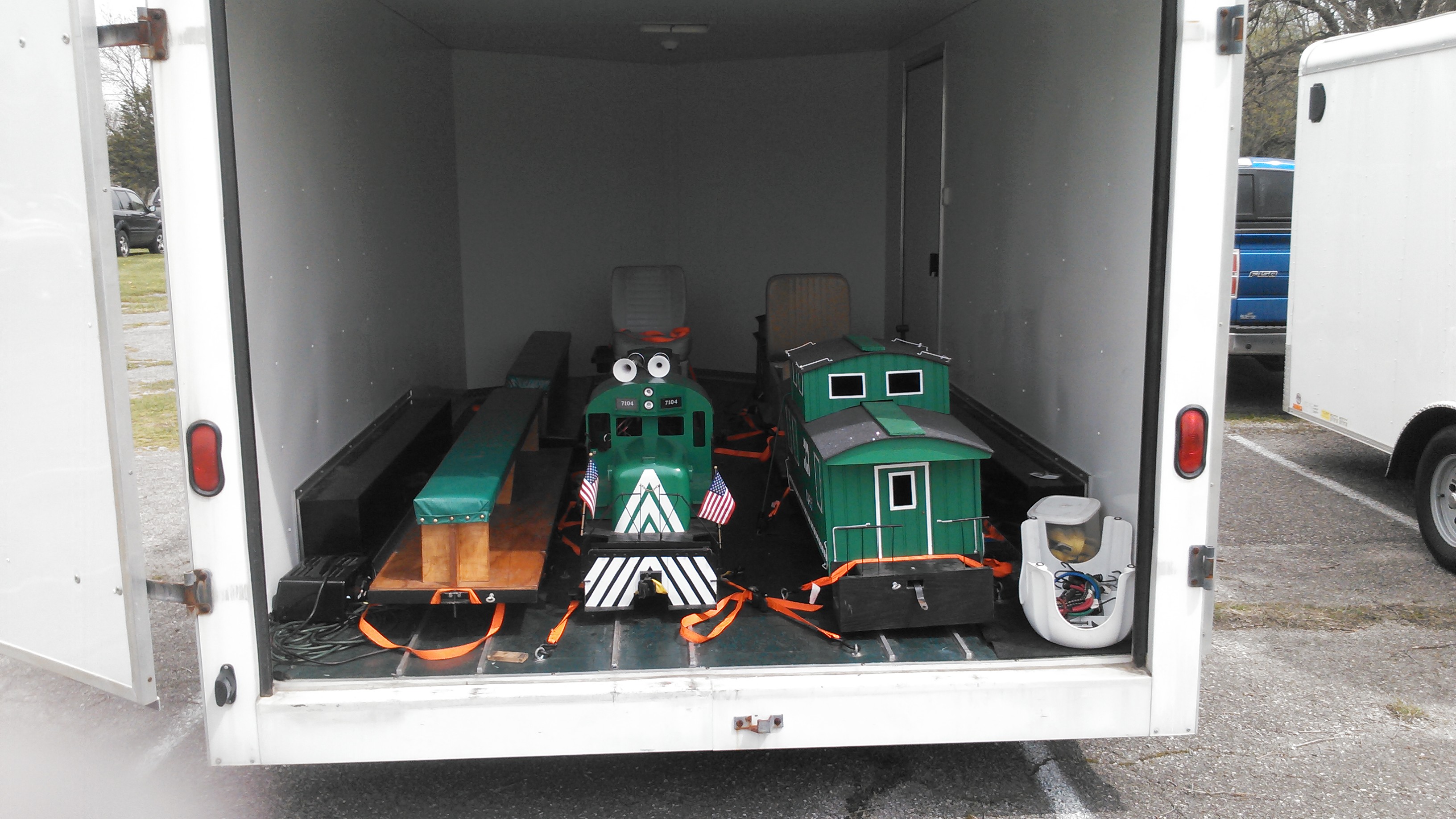 $7,000 for all.
If interrested email nbond@cinci.rr.com
Clishay (built by Carl Rauschenberger Sr.), two 1 ½"scale gondolas and a matching 1 ½" scale caboose. The caboose has operating marker lights that are included but not in the pictures and the stand for the locomotive is also included. I would like to see them stay within the Cinder Sniffers if it all possible. I hope to get back to work on the 2 ½" scale 2-6-0 this winter and I just have too much stuff and need to get rid of some of the things that I am not using to free up some space in my shop and barn. As you can see my shop is full and I have several motorcycle I am needing to work on for friends this fall and it is like working in the engine room of a submarine! (Stole that one from Bob Maynard) The Clishay is a very easy locomotive to run and is very forgiving to new engineers. I hope to sell it all as a lot and keep it in the Cinder Sniffers. I am asking $7,000.00 if I sold it outside of the club and $6,500.00 to anyone inside the Cinder Sniffers for everything.
Jon Payne
513-602-5289