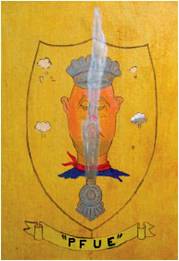 The March 23 meeting has been CANCELLED
The March/April 2019 Live Steam and Outdoor Railroading has two articles by CSI members.

Chuck Balmer on starting your own foundry.

Denis Larrick on Why Two-inch Scale?



The new Mud Ring is here.
Reminder, the 2019 dues are now due.
$65 for full membership
$25 for spousal
$20 for associates
$5 for juniors
Send your check to:
Cinder Sniffers Inc.
Ed Hable Treasurer
6950 Reitman Rd.
Alexandria, Ky 41001-8856
The next club function is the Tri Club meet in Dayton on April 27. The meet goes from 9:30 -4:00 lunch provided.
The next public run is May 11.
Stay warm everyone.
This from Chuck Balmer
Since Coles Power Models went out of business, I have had a hard time finding a good source for small copper rivets at a reasonable price. McMaster-Carr has alot of rivets but they don't carry the small copper ones. I found a company out in California called Hanson Rivets that has all types of copper, aluminum, and steel rivets with a variety of head types. You can order the rivets by the pound or fraction there of. The prices are quite reasonable and they will accept VISA phone orders. For anyone interested, they can go online at Hansonrivet.com. Their phone number is 1-800-777-4838.