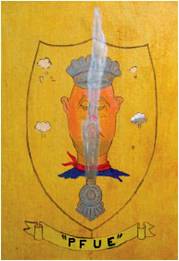 Our April 28 members only ramble is the Tri Club Meet hosted this year by the Indiana Live Steamersfrom 10:00am to 5:00pm lunch provided. Please let corrsec(at sign)cindersniffrs.org know if you are attending.
Directons to the club:See: http://indianalivesteamers.org/
Google Maps shows the park if you enter "Indiana Live Steamers" into the search bar.
The track is on Rodeo Dr. near the intersecton of Rodeo and S325E near the Hoosier Horse Park in Johnson County Park west of Edinburgh, IN.
Next public run, May 1