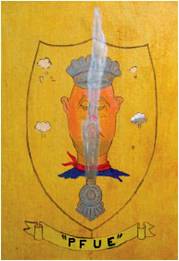 The track is OPEN (UPPER LOOP) .
The loader is fixed the big trestle is OPEN.
CSI Calendar Updates
Hope this message finds you healthy and safe.
With the lifting of some restrictions on gatherings in Indiana, your Executive Committee has established the following schedule:
May 16th Work Session & Express Meeting –RESCHEDULED FOR 5/23
o We need to complete the replacement of the ties on the Taylor trestle.
o Masks recommended and social distancing guidelines should be observed as best as possible.
o Come out and help only if you feel comfortable doing so.
Jun 13th Run Day (tentative) – Member's only, no guests
Jul 11th Run Day (tentative) – Members and guest, i.e., normal run day.
Run Days are tentative and depend upon if any governmental restrictions are in effect at those times.