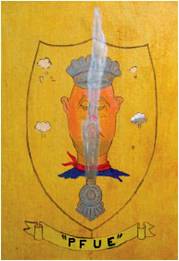 The Track is Open
115 like us on Facebook
Next public run, Saturday September 9,
The diner will be open with Hot Dogs, Metts, Brats, Chips and Soft Drinks
THE GATE LOCK HAS BEEN CHANGED. IF YOU DID NOT RECEIVE AN EMAIL WITH THE COMBINATION, EMAIL CORRSEC (AT SIGN) CINDERSNIFFERS.ORG FOR THE NUMBERS.
THE NIGHT RUN HAS BEEN RESCHEDULED TO SEPTEMBER 30TH.
We have been invited to the Buckeye Limited Convention hosted at the Mill Creek Central Railroad in Coshocton, Ohio. As a part of the convention, attendees will have the opportunity to tour the Age of Steam Roundhouse. Tickets for the tour may go quickly. See millcreekcentral.com for more information.
The August Public Run HAS BEEN CANCELLED No public rides.
The track will be open to members only. The Diner will not be open.
RECENT MESSAGES:
the links are for messages recently emailed to members