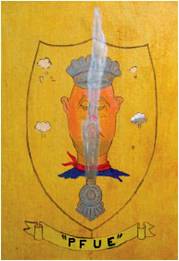 Next Member Meeting is June 24th, 1:00pm at the track.
A work session has been scheduled for 9:00am.
Next public run, Saturday July 8,
The diner will be open with Hot Dogs, Metts, Brats, Chips and Soft Drinks
We have been invited to the Buckeye Limited Convention hosted at the Mill Creek Central Railroad in Coshocton, Ohio. As a part of the convention, attendees will have the opportunity to tour the Age of Steam Roundhouse. Tickets for the tour may go quickly. See millcreekcentral.com for more information.
The August Public Run HAS BEEN CANCELLED No public rides.
The track will be open to members only. The Diner will not be open.
The new Mud Ring is here!