Clicking the above link will open a PicasaWeb.Google page in
a separate window. You may view photos in the various
albums. (Click on "Slideshow" then Press F11 to see pictures
in full screen. "Esc" to exit - press F11 again to restore window)
To move to the next album, click "CinderSniffers"
to the left of the album name
2008 Images of Cinder Sniffers
The pictures below are large and load slowly
---
May 24 Run Day
Photos from Steve Chromik
| | |
| --- | --- |
| | |
| Lou and Ed | The Schram's |
| | |
| Happy travelers | Philippe and Harvey |
| | |
| Approaching upper bend | Steve and the EGB & Pacific #4 |
---
Don & Becky Saager's Heavenly Hilltop Railroad
May 10, 2008
Photos from Steve Chromik
| | |
| --- | --- |
| | |
| Steve with Bob sniffing cinders once again | Upper Loop |
| | |
| Progress on Line | New Turntable |
| | |
| Pacific | Awaiting the green |
| | |
| Bob enjoying his ride with Diane & Steve Chromik | Joe Holbrook's Pacific |
| | |
| Tipple full of ballast | Tunnel progressing nicely |
| | |
| --- | --- |
| | |
| Don and his engine in progress | Another view |
| | |
| The engine is coming along | Don and Bob reviewing construction progress |
| | |
| Denis, Don and Bob | End of the Line |
---
April 26, 2008 Spring Run
Photos by Charlotte Hughes
| | |
| --- | --- |
| | |
| Anxious passengers | Mike Pedicini awaiting passengers |
| | |
| Engineer Nancy enjoying the first Spring run | Nancy coming through the covered bridge |
| | |
| Terry taking on water | Old 96 in the new yard |
---
January 11, 2008 Meeting at EnterTrainment Junction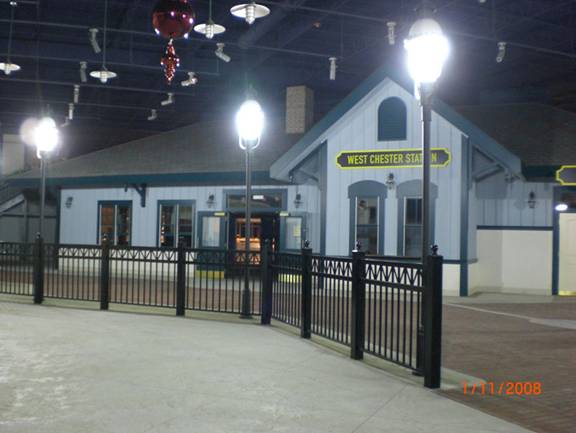 Tom and Ed stroll through the Early Era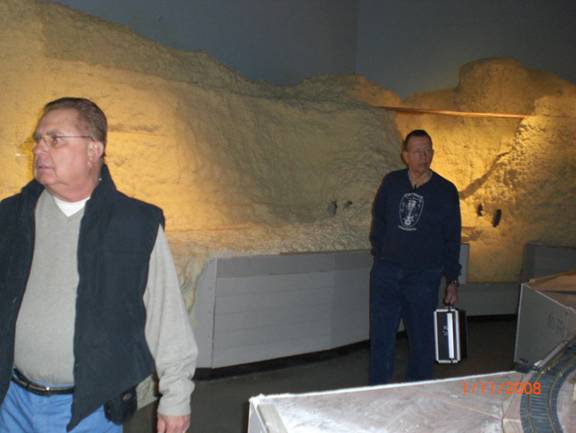 Meeting host, Larry explains the "vision" to Nancy, Jeannette and Carl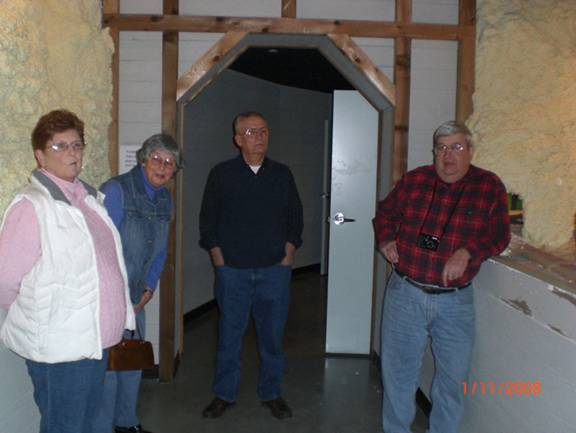 as Ray, Vincent, Daphne & Charlotte get a bird's eye view from high above
The children's play area has its new "Thomas" mural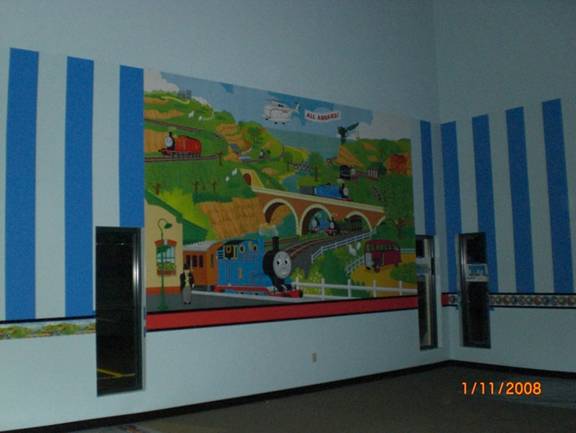 and the kids are already playing on the GIANT SLIDE !
Vincent shows daughter, Charlotte, how its done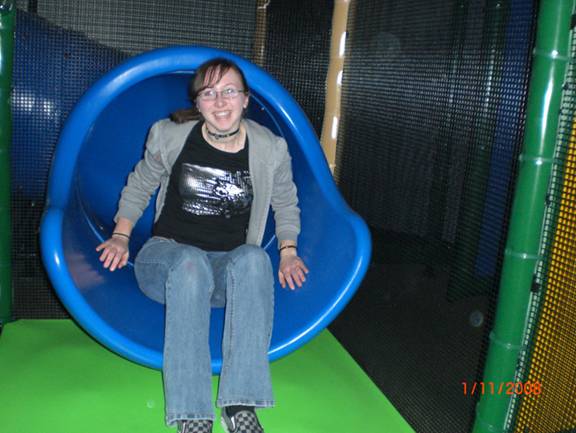 After all the fun, we settled down for the well-attended meeting
It was great to have Bob with us on a cold winter's night
Return to Cinder Sniffers Home Page
---

Material submissions, questions about the club, or questions about this website may be addressed to:
Corresponding Secretary
E-mail: corrsec[at]cindersniffers.org
(Anti-address harvesting in use. Please replace [at] with the '@' symbol.

Cinder Sniffers, Inc
---
Updated Recently